Dr Renee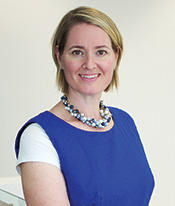 Dr Renee Verkuijl is a Townsville based Obstetrician and Gynaecologist and a fellow of the Royal Australian and New Zealand College of Obstetricians and Gynaecologists (FRANZCOG).
Renee has been working in Obstetrics and Gynaecology for more than 20 years. She finished Medical School in Amsterdam, The Netherlands in 1998. Already during her Medical training she had a great interest in Women's Health and performed research in the Obstetrics department from 1993 – 2000. She then specialised in Tropical Medicine with the aim to work for some time in a developing country. Before moving to Kenya she had the opportunity to work as a home birth midwife for 3 months, which gave her great insight into low intervention, low risk births. She then worked in Kenya for 3 years as the Medical Officer in Charge of a small rural hospital with an interest in Obstetrics and Gynaecology. Being faced with the injustices for women there made her even more determined to choose a career in Women's Health.
Read more →
Patient Information
When you visit us for the first time as a patient please remember to bring with you your referral letter, recent results and films for ultrasound or other imaging and results of recent blood tests. The referral letter is very important as it has vital information about your medical history, but also you will not be able to claim anything back from Medicare without this letter.
The practice fees are available upon request from the Reception of Dr Renee Verkuijl's office.
It would be very useful if you could download and fill out the Patient Information page and bring it along.
If you come for your first pregnancy visit, please fill out the Pregnancy Information as well.
Read more →